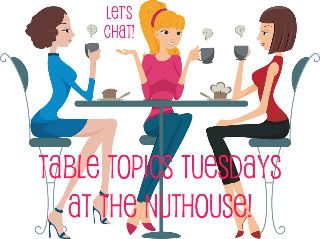 I am joining in Table Topics Tuesday at the Nuthouse.
The question of the day is "if you were to get a tattoo right now, what would it be?"
If I would get a tattoo (and most people know I would never get one because I am deathly afraid of needles) I would get one that meant a lot which would be my son's footprint with his name and date of birth. But I would need to have someone there with me who knows what I am getting because I would need to be either drugged, drunk, or dead before I got one!